Airocide® in a medical environment
Air treatment by photo-catalytic bioconversion
An innovative and effective solution for making ambient air safe
Developed by NASA, Airocide® technology:
eradicates 99.996% of viruses, bacteria and airborne moulds (including H1N1 and Anthrax)
eliminates gases and bad smells
eradicates allergens in the air
destroys micro-organisms which are too small to be filtered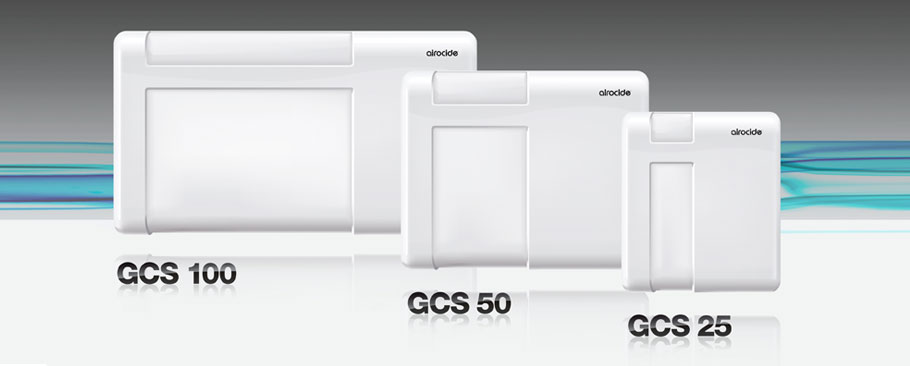 The advantage of the Airocide® technology
Physical process without any chemical product which operates continuously
No dosing or adjustment necessary
May be combined with any type of filtration and ventilation system
No hazardous by-products created
Airocide® limits the risk of hospital-acquired infections
The battle against hospital-acquired infections is one of your priorities.
1 hospital-acquired infection in 5 is airborne and no air treatment system can provide full protection as no filter is small enough to stop everything.
Airocide® helps you in your battle by acting directly on the micro-organisms: it does not trap them but destroys them instead, whatever their nature or strength.
Airocide® also eliminates gases and undesirable smells
Airocide® has proven its effectiveness by destroying more than 99.99% of anaesthetic and sterilising gases and by eliminating VOCs and all organic molecules present in the air.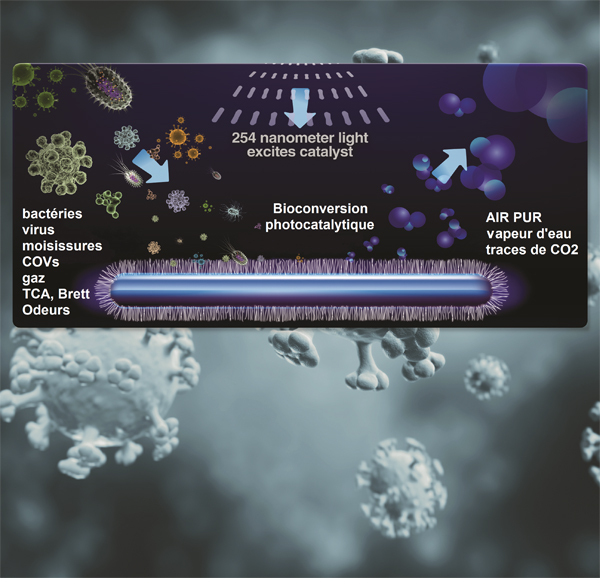 Bacteria: Bacillus Anthracis Spores – 99.9986% destruction in a single pass (published by NASA and the laboratory of the University of Wisconsin)
Bacteria in the air: reduction of 80% in 24 h in an operating block (Harmot medical center); compared with HEPA filters (published by Texas A&M University)
Moulds and fungi: reduction of 99.9937% (tested by the laboratory of the University of Wisconsin)
Airocide® has been tested in the laboratory.
In a few hours, the photocatalytic bioconversion technology destroys 99.99% of:
Moulds (Aspergillus, etc.)
Airocide® improves your image
This effective and innovative solution, both stylish and discrete, allows you to make use of this new competitive advantage in your communications.
Air purified ecologically by a scientifically validated technology to protect patients, employees and brand image.
Obtain an accurate quotation for your project
Complete the form to be contacted by our experts
(Non-premium rate number)

You can speak to us any time between 9 a.m. and 7 p.m. Monday to Friday.