Irresistibly attractive…
Abiotec insect killer
Innovation, quality, efficiency and service are central to our approach.
Non-toxic and efficient solutions based on the power of light to reduce the use of insecticides
Specialist in UV insect control devices since 1985
More than 30 years' experience in design and manufacture, and advice in defining the most suitable trap and location. Through the ruggedness and effectiveness of its products, the quality of its advice and its after-sales service, Abiotec has become a major actor in its sector.
Projects from 15 m² to more than 50 000 m²
Abiotec meets all requirements from the artisan restaurateur to immense industrial sites. Glue board, or electrocution, with or without ultraviolet light, watertight or fireproof, the Abiotec range is suitable for all business sectors.
Abiotec is the only manufacturer to offer a warranty of up to 8 years
Innovation
At the forefront of technology, Abiotec takes part in research programmes to encourage the marketing of alternative solutions to phytosanitary products in order to provide a carefully-considered approach to the battle against insects.
Reliability, performance and ecology are the basis of all Abiotec's innovative projects.
Twin-spectrum traps
Abiotec offers an exclusive range of twin-emission spectrum insect killers for even greater effectiveness. This technique comes from a scientific study on insect behaviour carried out at the University of Groningen in the Netherlands.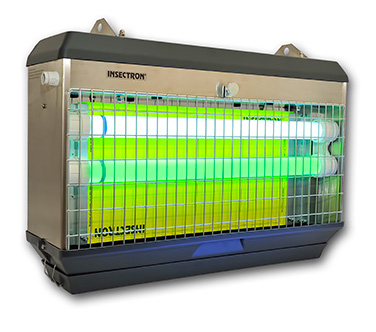 Legislation and the Environment
All Abiotec trap systems are non-chemical, non-toxic and completely harmless to Humans and the Environment. The Abiotec range meets the most stringent standards and regulations.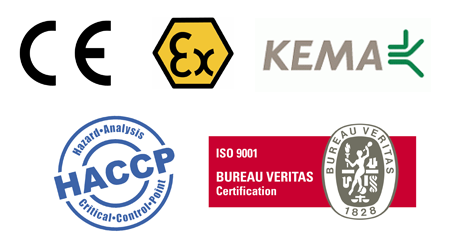 High-performance glue boards
Pioneer in the manufacture of glue boards for UV insect control devices, quality and performance have been refined over time to reach an exceptional level. Abiotec glue boards can withstand several months of use under extreme conditions.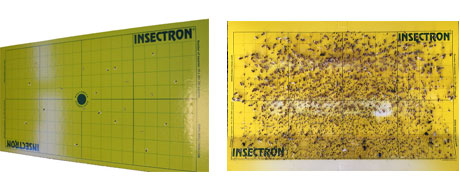 Lamps
All Abiotec devices are fitted with high-performance lamps from the largest manufacturers such as Philips and Sylvania to provide maximum efficiency.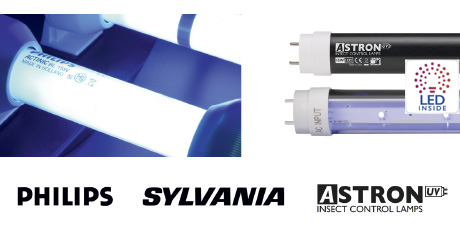 Support
Abiotec's technical department is available to provide remote assistance to maintain your installations.
Innovation, quality, efficiency and service are central to our approach.
Obtain an accurate quotation for your project
Complete the form to be contacted by our experts
(Non-premium rate number)

You can speak to us any time between 9 a.m. and 7 p.m. Monday to Friday.