Support throughout the project
From analysis to commissioning
Project management in 5 steps
Step 1: free analysis of transmittance
Send us an example of the water to be treated for a free analysis to determine whether UV treatment is possible. This measurement will also be used to design the UV system.
Step 2: Design
Abiotec's design specialists will work out which model will achieve the water quality target required on leaving the UV treatment system. To do this, they will take into account various parameters such as the flow rate, transmittance, size of the system, head losses, operating costs, etc.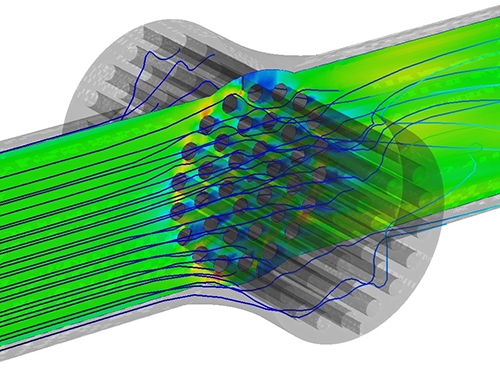 Step 3: Manufacture
When all the options have been chosen and all specifications approved, the equipment enters production. Finally, permission to ship is given after all quality tests have proved positive.
Step 4: Commissioning
Once installed, the system will be commissioned by an Abiotech technician who will ensure the whole system operates correctly before moving on to make final adjustments.
Step 5: Training
To learn how to use and maintain your UV systems to best advantage, take advantage of the training given on your site! Abiotec has been an approved training organisation since 2015.
The project leader is your single contact person throughout your project